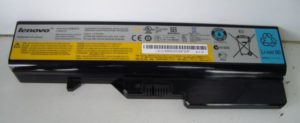 In our time, no one will be surprised by various mobile electronics. And laptops have spread a long time ago and have become the companions of many people. If you go out, you'll get a person with a laptop in a cafe, park, subway, etc. Some people use a laptop for entertainment, others use it to learn the news and do the work. Many take a laptop to work, on vacation, a business trip. The main advantage of the laptop is its mobility. It is provided with a laptop battery. To take a laptop with you, you need to charge the battery. And charging needs to be performed correctly. In this article we will talk about proper charging laptop, as well as how to charge the battery without a regular charger.

All modern laptops work or batteries. They have long pushed alkaline batteries like Ni─Cd and Ni─MH.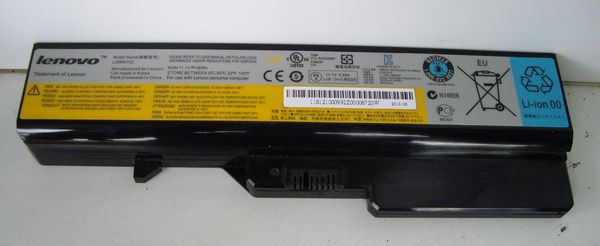 Among the advantages of lithium batteries are the following:
High energy intensity;
Low self-discharge;
No harmful substances during production;
No memory effect;
Compact size.
Thanks to these advantages, lithium batteries have become dominant in consumer electronics, as well as in some portable instruments. True, most of the mobile power tools are still running on alkaline batteries. Lithium can not replace them, because they are not able to provide a high discharge current.
Laptops use batteries made up of cylindrical battery cells. You can see them in the image below.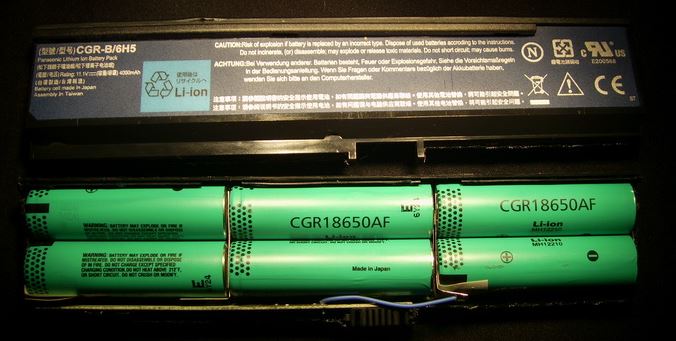 The average lifetime of a lithium battery is 400–500 cycles of charge, discharge. By the time it is 3─4 years. In order for the battery to fully work out its useful life, you need to follow a number of requirements for charging it. Therefore, today we will understand how to properly charge the laptop battery.
How to charge the laptop battery?
The correct way to charge the battery, you guessed it, is to simply plug it into the network through a standard power adapter. In the Windows operating system, under which most laptops work, there is an opportunity to control the degree of battery charge. You can also configure the power saving mode and the battery limit at which the laptop will turn off. These settings can be made in the "Control Panel" -> "Power Supply".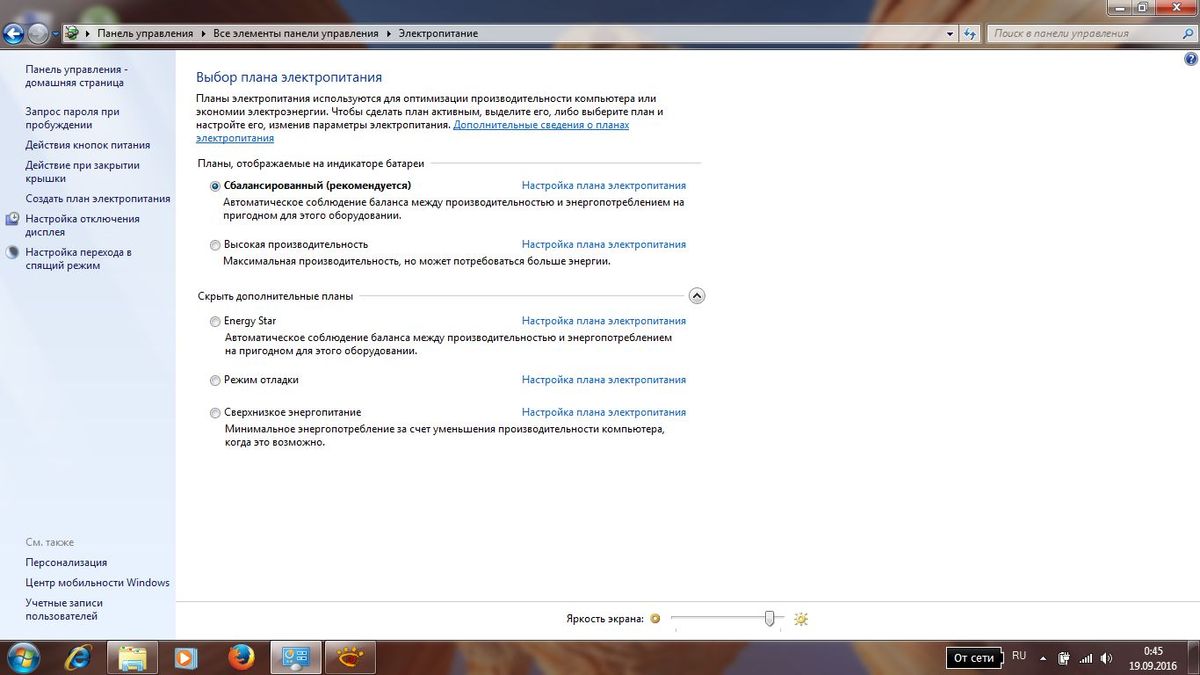 In the system tray there is a battery icon. Clicking on it, you can always see the battery level of the laptop and information about its work (from the network or offline). As for the charge level, it is better to maintain it for lithium batteries in the range of 50–80%. This ensures the longest battery life. It is clear that to constantly maintain this level of charge is impossible. But the rules outlined below are quite realistic:
Do not discharge the battery before turning off the laptop. If you see that the indicator in the operating system shows less than 50%, connect the laptop to the network;
Also, do not constantly need to keep the laptop with battery connected to the network. If you often work at home from a power outlet, remove the battery and store it separately. Do not forget to charge it by about 50─60%;
Periodically (once every 3─4 months) do a laptop battery calibration. This is a full charge of the laptop battery and its subsequent discharge. This cycle is performed 2─3 times. If there is no time to perform this procedure manually, you can use.
And one more tip that does not apply to charging, but very important. Do not overheat battery . If you load your laptop with resource-intensive applications and it is very hot, buy a cooling pad for it. Otherwise, the heat inside the case generated by the components will heat the battery. This is highly undesirable for lithium batteries.
How to charge a laptop battery without a charger?
There are situations when you need to charge the laptop battery, but there is no charger with you or you are far from electrical networks . Below are several ways to charge a laptop battery without a charger.
Charging the laptop battery in the car
This way of charging the laptop battery is suitable for those who spend a lot of time in the car. In the car there is no outlet and the generator in the on-board network produces a voltage of not more than 14 volts. But the situation can be easily corrected by buying a portable inverter.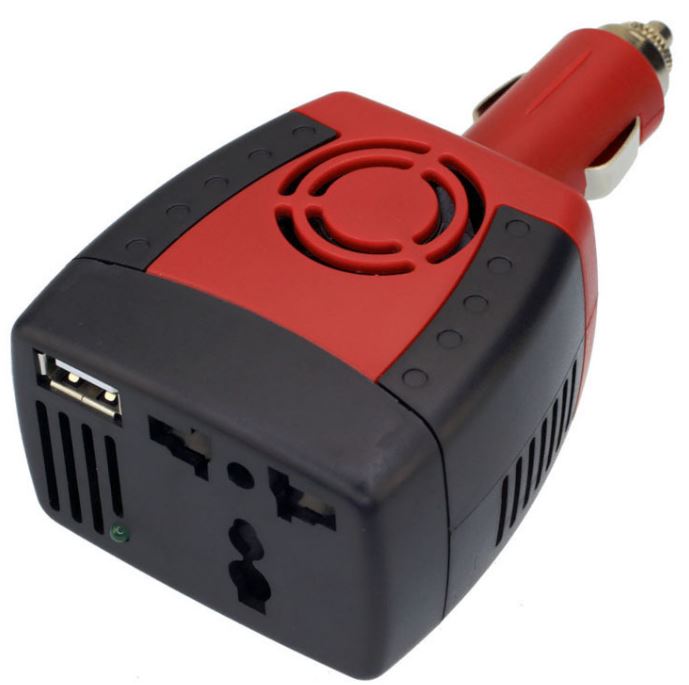 These devices are made under the cigarette lighter convert the voltage in several options at the output. Ideally, take an inverter that can provide an output voltage of 20 volts (most popular laptops have a 19 volt battery rating). There are inverters for 110 and 220 volts. It is better to take the device with the output under the power connector of the laptop. If you charge via USB, then due to the current interface limitations of charging, the charging will greatly stretch over time.
The disadvantages also include the fact that the laptop battery can be charged through the inverter only when the engine is running. That is, the option is perfect for charging on the go.
If you want to know how to charge a laptop via USB - in this case, it will be important to get acquainted with this article. Modern batteries keep the battery from 2 to 7 hours on average, and for the user it is not always convenient - especially if there is no charger at hand.
At the moment, in order to charge the laptop, you can use power adapters. They are individual for each product, and it is not always convenient to use them. Just imagine how convenient it would be to use a standard USB cable, which we usually use to charge smartphones. However, this possibility exists, which is why today many users are interested in how to charge, without using a special power adapter.
What can be done?
The first products for such ports were invented back in 1994, and since then a sufficiently large number of types and various versions of the USB standard have already been released.
If you do not take into account modern models of laptops, which were released relatively recently (2015-2016 year), standard devices are usually equipped with USB versions 2.0 and 3.0, which can pass through the power of charge, equal to 4.5 watts.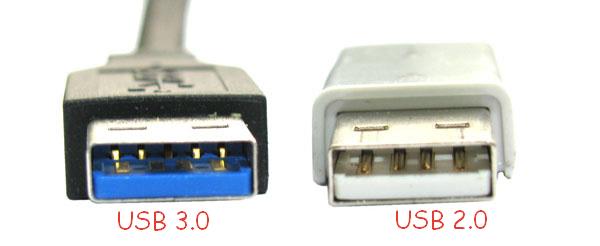 In order for the device to work, it must be much higher - the difference lies in the design model. For example, 30 W will be enough for a standard netbook, and up to 60 W for powerful notebooks.
And how to charge a laptop without charging via USB in this case? A new USB 3.1 interface, commonly referred to as USB Type-C, skips up to 100 watts. In other words, he can even a very powerful computer to ensure normal operation.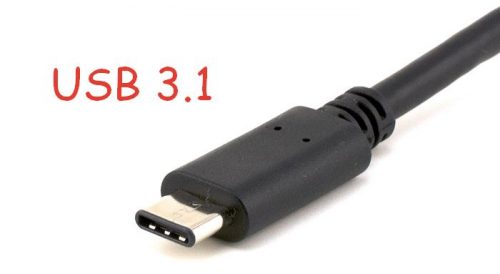 What is the result, can I charge my laptop via USB or not?
From the above, we conclude: if you are interested in the question whether it is possible to charge a laptop via USB - yes, you can. But in this case, the device must necessarily be equipped with a USB 3.1 interface (also known as USB Type-C), which was mentioned above.
If you have any doubts as to whether such an interface is in your laptop, it is enough just to carefully examine all the information provided in the technical passport. You can also search for information on the Internet - for this, list the model of a laptop in the search engine by adding the word "characteristics".
If the model is not equipped with such a function, there are alternative methods that will allow you to charge the device without a special adapter - we will tell about them in the next article.
Our most popular articles about laptops in laptops: an article about popular bugs and problems that lead to the inability of the laptop to turn on and about the reasons why the laptop slows down, go and read.
. 3622
Laptop users often have a question about how you can charge your laptop if a person is far from home. This problem is very relevant, because the main advantage of the users of modern technologies is precisely mobility and speed. The charge of the built-in battery is designed for two hours, no more. It may be enough for less time if the laptop is used intensively, which is often done. The solution to this very urgent problem is the use of external batteries.
Nowadays, many external batteries are a very useful acquisition and have their undoubted advantages. These include: extending the life in the offline mode to just a few hours, as well as a very low weight and acceptable design. True, these batteries may differ externally, and before buying you need to carefully study the characteristics of such batteries, whether they satisfy the needs of laptop users. Such batteries can be either lithium-ion or lithium-polymer.
Lithium-polymer batteries are more modern and conquer lithium-ion batteries in such indicators as: the capacity of polymer batteries is larger with a small weight, the production of lithium-polymer batteries is cheaper, and they are resistant to mechanical (only to them) damage. They can be placed in any buildings of any shape. But at low temperatures, these lithium-polymer batteries lose their charge faster, this is their only drawback.
External batteries have additional useful functions, among them the most important ones: protection against power surges and protection against overheating during operation. External (external) batteries can be certain models, designed for specific laptops, and they can also be universal. Universal batteries best when purchased, they are often cheaper and suitable for products of several well-known brands. Such external batteries can be found on sale in specialty stores and ordered through online stores. To purchase external battery need to be approached with all responsibility. Such a "hard" purchase is made only once and for quite a long time. Preference should be given to well-known manufacturers, while not forgetting to study the characteristics of batteries.
09/20/2014
The laptop is significantly different from stationary devices - the main advantage is that if necessary, the user can take with him the product where he needs and use it anywhere - at work, in a cafe, on trips, etc. In this regard, many are interested in the question - how to charge a laptop without charging, what needs to be done to do this, and whether such actions are safe. Answer this question in detail.
What if there is no access to the outlet?
Despite the fact that laptops are portable, they keep charging for 2-9 hours - these are average parameters. Someone holds the laptop charge longer, someone does not hold at all, the work lasts for 30 minutes. Let's analyze the main options that allow you to charge the device, even if the charger you do not have access.
How to charge a laptop without charging at home and field conditions:
three common methods.
1. Portable electric generator.
Today, in stores you can find a wide selection of a variety of devices, thanks to which you can charge electronic devices by converting energy into electricity. They are an excellent option for field conditions if access to the outlet is not foreseen in the near future. Consider the most popular devices of this class:
muscular and fuel generators;
solar panels;
wind generators.
The principle of operation of these devices is identical: they convert different types of energy, accumulating charge, and with the help of a special device they transfer voltage to the gadget or (in our case) to the laptop. Such devices are important to use when traveling to places without the benefits of civilization.
2. External battery.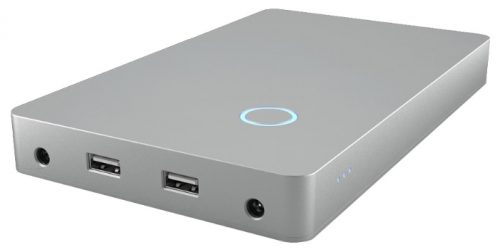 Such devices are usually sold in stores offering household appliances. But here it is important to take into account one nuance: before you buy, make sure that such a battery can be used as a charger for a laptop, and a special adapter comes with the product, which you will later use to connect. If a external battery fully charged, the device can probably be recharged once, and in some cases even two.
3. Auto power adapter.
If you do not know how to charge a laptop without charging - you can use a car adapter for this purpose. If you have a long journey, then such a device will be very useful, since you can easily charge not only your laptop, but also the rest of the gadgets. There is also a device such as auto-inverter - a great device that fits any model of phone, tablet, laptop.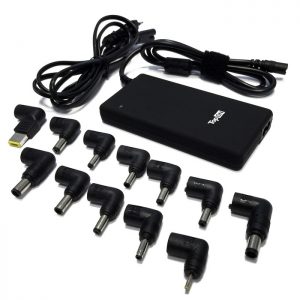 We hope, thanks to this article, you were able to answer the main questions for yourself - whether it is possible to charge the laptop without charging. As you can see, it is quite simple to do this, you only need to choose an option that will be optimal and comfortable for you, which you can use in any conditions.
What to do, if ? The answer is in this article on our website, go on. ? So you can not live, follow the link and find out how to solve this problem.
The battery is the weak point of any laptop. The older he gets, the faster the battery sits down. Therefore, the question of recharging it gets sharper and sharper, and Charger not always at hand. Can I charge my laptop via USB from another computer or from an external PowerBank battery? Let's try to sort out this issue.
If I had been asked such a question a few years ago, I would have answered with confidence that no, it is impossible! Indeed, before the USB port on a laptop was used exclusively for connecting peripheral devices. Yes, it was possible to recharge a phone or tablet from him, but he did not have the opposite effect. To charge the battery used a special power supply. Moreover, it was often for each manufacturer that he had his own, individual connector, which was terribly inconvenient. Especially on the road.
But time passes and everything changes. On the latest models of laptops, netbooks and ultrabooks, a new USB 3.1 port has been used to connect power. This is the so-called Type C connector. This is how it looks like: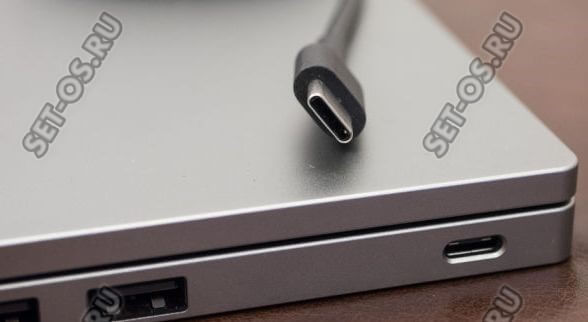 So, thanks to technical progress, you can finally use the USB ports to charge your laptop.
What is the difference between ports
The fact is that the USB standard itself was developed quite a long time ago, back in 1994. And then the question of providing pure power through this bus did not stand at all. In the future, for more than 20 years, quite a lot of types of connectors of the USB were invented: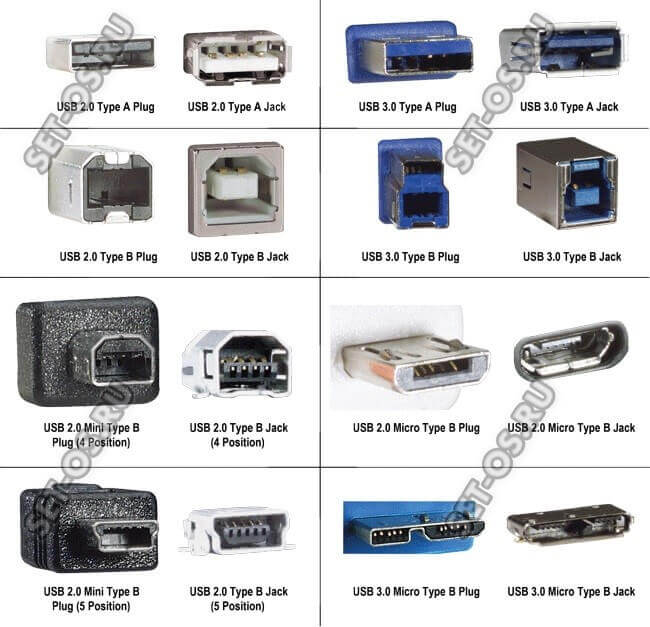 But all of them were united by the fact that they could not provide power transfer of more than 4.5 watts. If for a smartphone or tablet this is somehow enough, then for a laptop you need at least 30, and preferably 50 or higher. Accordingly, the charging of the laptop through USB and speech could not be until the appearance of a more energy-intensive variety. And it became Type C. It is almost twice the size of the standard 2.0 / 3.0 port already: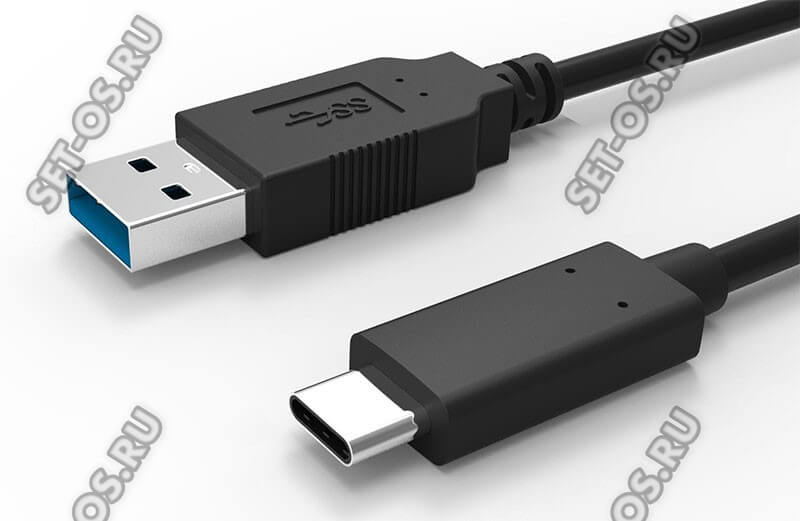 On the other hand, it can provide current transmission with a power of up to 100 watts in both directions - that is, both to the connected devices and from them to the host. This is quite enough, not only the usual models, but even gaming laptops. You can take one or two powerful pover-banks with you on the road and not worry about the fact that there may not be an outlet on hand!
And what about the owners of old models?
Unfortunately, they will not be able to charge the laptop through the USB port under any circumstances. They just can't do it. How to be in this case? Buy only extra battery and carry it with you. Well, or, alternatively, save money to buy a new mobile computer. You can argue - you will not get enough money for this! But if your work depends on it, then maybe it makes sense to invest? You decide! Good luck!
How to charge the laptop battery?
How to charge a laptop battery without a charger?
What is the result, can I charge my laptop via USB or not?
What if there is no access to the outlet?
How to charge the laptop battery?
How to charge a laptop battery without a charger?
What can be done?
And how to charge a laptop without charging via USB in this case?
What is the result, can I charge my laptop via USB or not?
What if there is no access to the outlet?